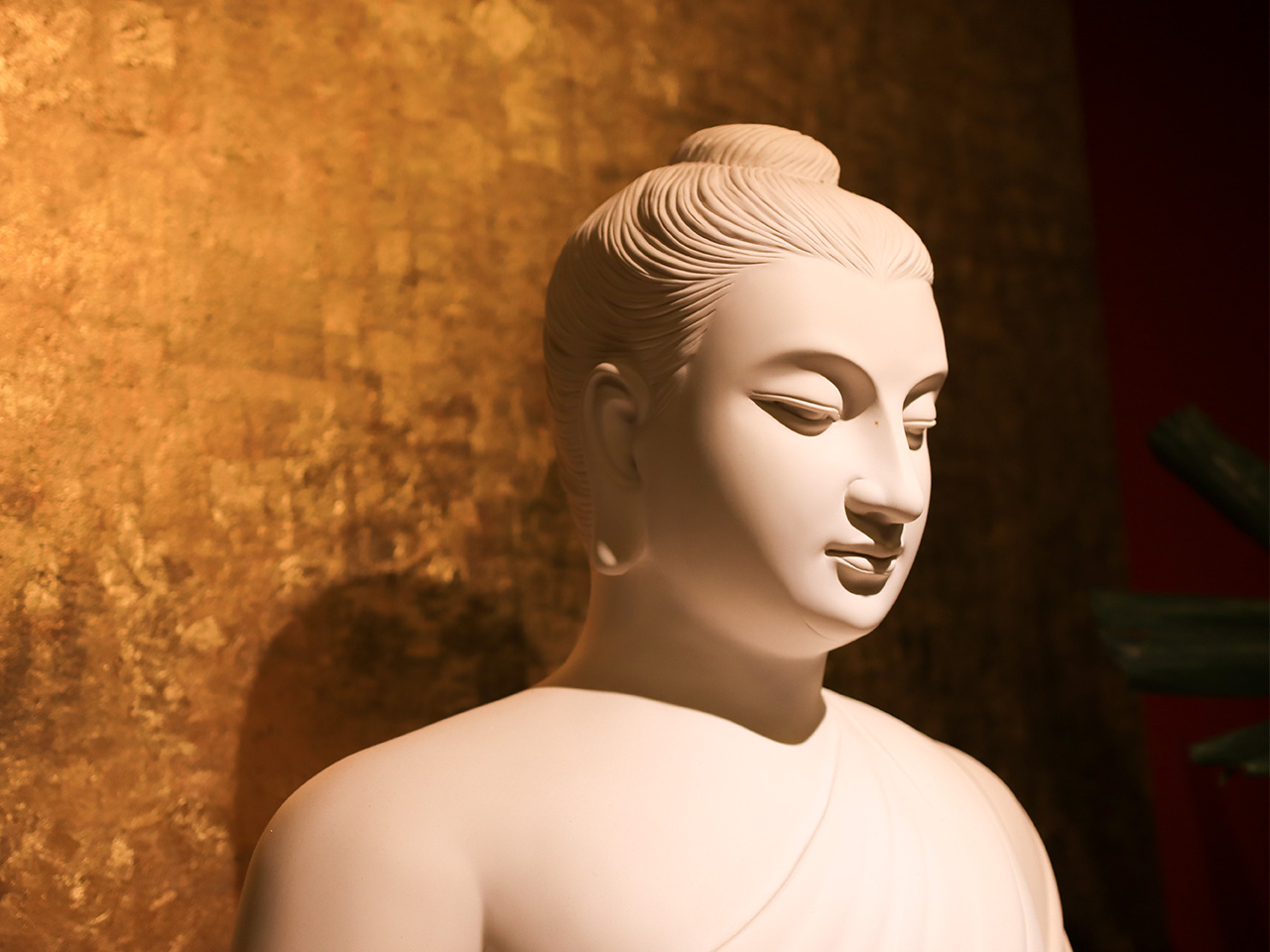 Happy is the appearance of the Buddha;
happy is the teaching of the Sublime Dhamma;
happy is the harmony of the Sangha;
happy is the discipline of those in harmony.
Dhammapada v. 194
Significance of Buddha Day
Buddha Day commemorates the Enlightenment of the Buddha – His liberation from ignorance and suffering.  This event took place on the full-moon day in the month of Vesakhā, which falls between April and May in our conventional calendar.  Thus, according to tradition this day is also known as 'Vesak Day'  (or Wesak Day).
Buddha Jayanti Exhibition 2020
In conjunction with 'Buddha Day' every year, Nalanda Dhamma School traditionally presents the "Buddha Jayanti" Exhibition to foster better understanding of Dhamma.  This year, we are not able to host a physical exhibition due to the pandemic lock-down.  Therefore, we have prepared a special presentation using Doodle Art.  Dhamma messages are illustrated using short video clips to encourage learning and kindle reflection from the viewers.
The theme for this year's presentation is "Happy Mind Happy Life".  It aims to promote the understanding of Mental Well-being and provide some tips on ways to develop our minds to a healthy, balanced state.  Please watch our messages to explore and learn something new.  Enjoy your visit!
Latest Articles
Namo Buddhaya!  Nalanda Buddhist Society has specially prepared a series of on-line programmes on 6 and 7 May to celebrate this spiritual occasion.  We joyfully invite everyone to participate in these learning opportunities where respected Dhamma speakers will be speaking on topics revolving around the 'Buddha Day' theme – "Tranquility in the face of Uncertainty".

Read more

The Buddha (more specifically, the Sakyamuni Buddha) is the greatest being ever to have existed in the history of mankind.  Born as Prince Siddhattha Gotama, heir to the throne of the 'Sakya Clan' in 623 BCE, He relinquished the luxuries of royalty and went forth in search of the true meaning of existence when he was 29 years old.

Read more
Dhamma talk by Bro. Tan Siang Chye on "Qualities of the Enlightened Buddha".
The video of the Evening Service is available at: www.facebook.com/nalanda.org.my
Dhamma talk by Achariya S. Vijaya on "Tranquility in the face of Uncertainty".
The video of the Morning Service is available at: www.facebook.com/nalanda.org.my
Special message & teaching by Most Venerable Ajahn Jayasaro
Blessings by Most Venerable Sri Saranankara
Dhamma talk by Nalanda founder, Bro. Tan
The video of the event is available at: www.facebook.com/nalanda.org.my
'Like' our Facebook fanpage to connect with Nalanda for more Dhamma-rich news, views, articles and live broadcast.
This site is hosted by Nalanda Buddhist Society Malaysia.  Established in 2003, Nalanda is focused on providing holistic Buddhist education, facilitating personal spiritual development, and the joyful propagation of the Buddha's teachings.